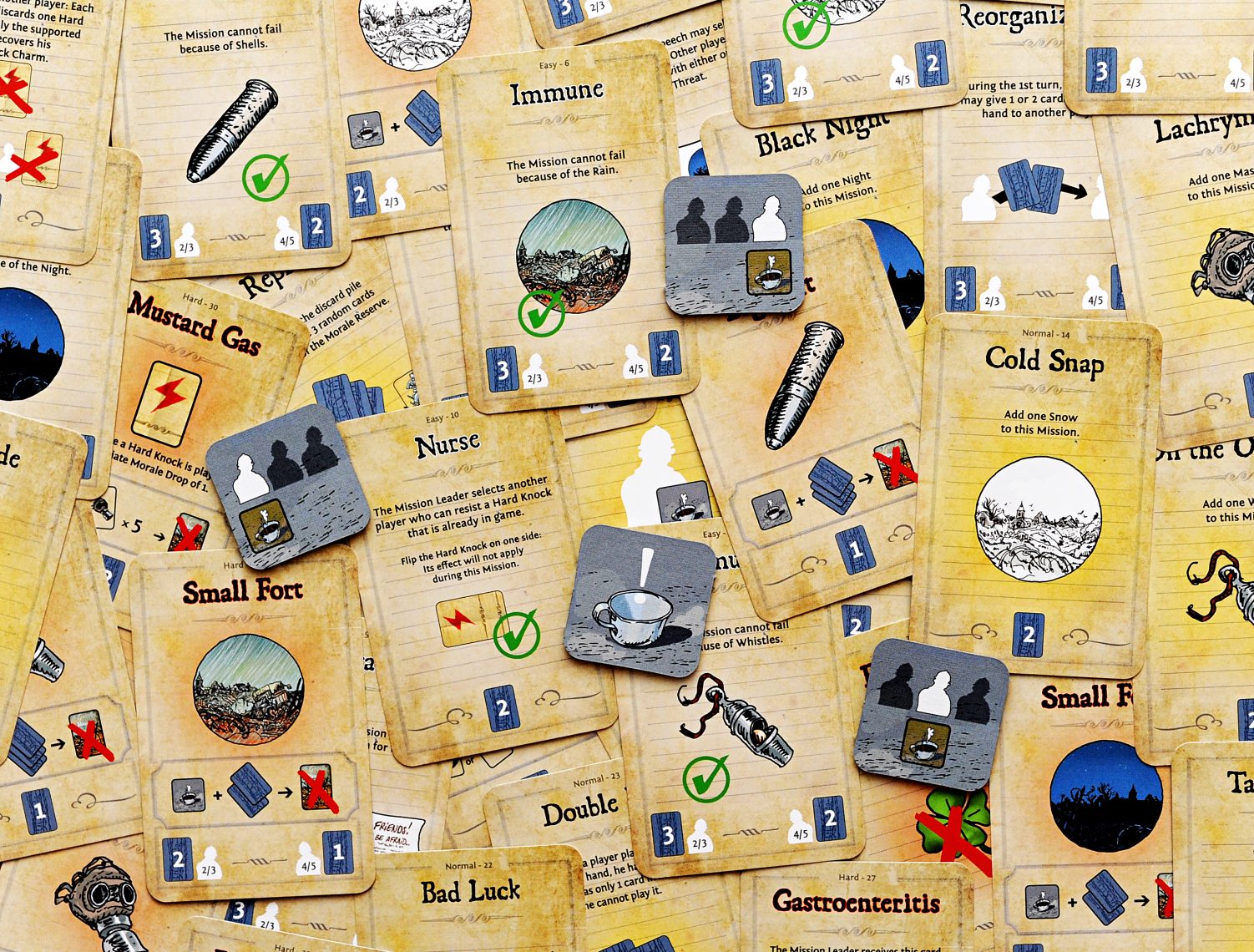 Last week I wrote about Coffee Roaster, a recent release for one player only. The muse has taken me down the path of thinking about my own favourite solitaire gaming experiences.
Why play solitaire? Well, sometimes there's just no one around or available. Other times, you might be feeling introverted. Or maybe you are seeking a more puzzly, contemplative experience where you can take as much time as you like without worrying about stink-eyes or tappy feet from other players.
Some games are designed to be played solitaire; others can be played solitaire with alterations to the rules or extra components to simulate an AI. Designers continue to figure out new ways to challenge solitaire players more simply and elegantly. They are also aware that players like having the option to play solitaire; thus, games with a solitaire mode will sell more copies. Gamers even concoct their own solitaire rules when none are provided; one excellent example is this set of rules and cards for 2014's La Granja.
That being said, just because a game can be played solo doesn't mean it should. I have a bias against solo modes where you're basically just trying to beat your previous best score or even some preset threshold set by the designers (Agricola comes to mind here). And games that involve negotiation, bluffing, or hidden information can never bring about the same experience solitaire than they do sitting around a table with a bunch of backstabby friends. ("You're the traitor. No, I'm not–oh wait, I guess I am.")
Many co-op games can be played solitaire–and in fact are often accused of being solitaire games prone to the "Pandemic Effect" whereby one player dominates and simply tells everyone else what to do. Since Pandemic's release, designers have figured out different ways around this (Hanabi is one example), which is great because the Pandemic Effect is very real and very annoying. The downside is that Hanabi and games of that ilk are therefore unplayable solitaire.
Here are some currently-available games (listed roughly in order from lightest to heaviest) that are not only playable but enjoyable for those times when you're stuck sick at home, or you're out on the road, or you're just not feeling sociable:
Light
Medium
Heavy
It was hard enough keeping my list down to fifteen; there are plenty of other great solitaire games out there–and even more you can find second-hand from the classic days of Avalon Hill and SPI (if you can find a copy of Ambush!, snap it up). Playing solitaire is a necessary evil for some, a last-choice option for others, and an occasional diversion for the rest of us. What do you enjoy playing when you're all on your ownsome?